Mapper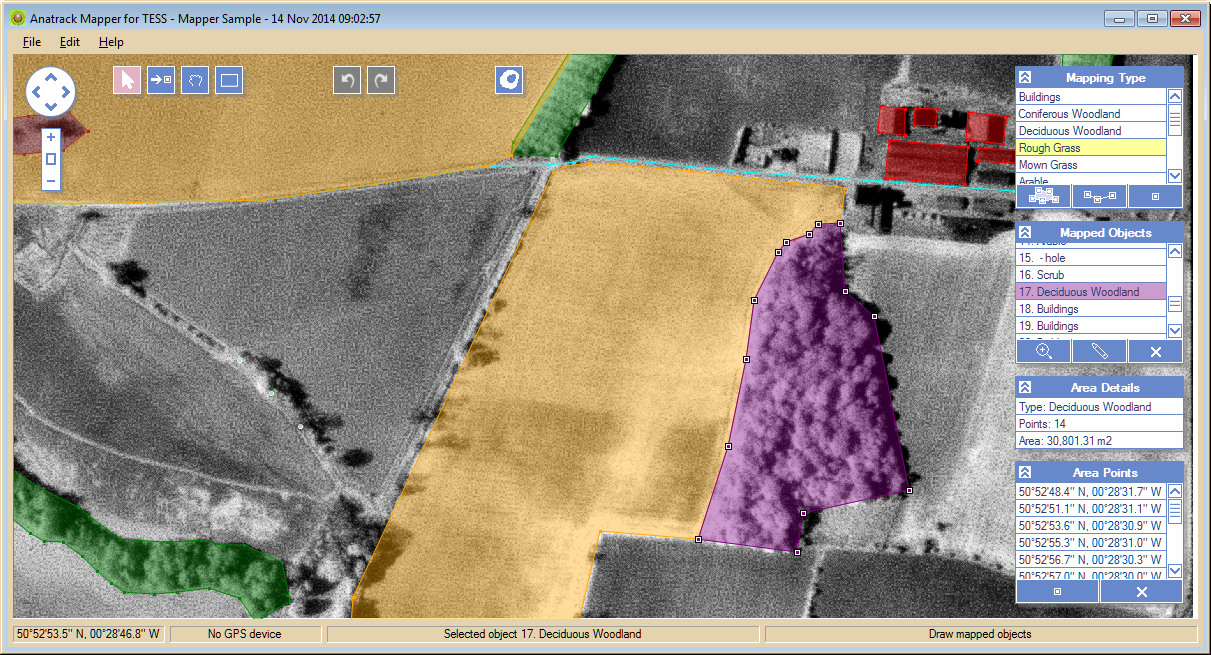 Detailed maps are needed to forecast and restore effects of farming, forestry and other land-management on livelihoods and biodiversity. Anatrack's Mapper was designed to make mapping practical for anyone from age 5 upwards, using symbols for intuitive controls and with legends or help easily translated to any language. It maps over any image with two anchor coordinates, with special support for Google Earth and GPS.
Available without charge as a general demonstrator and for sponsored projects, please download the mapping software from the Naturalliance portal in exchange for some survey information and a small donation.
Provision of Mapper for work by local communities using Estonian, French, German, Greek, Hungarian, Japanese, Polish, Portuguese, Russian, Romanian, Swedish, Turkish and Ukrainian, has been sponsored by TESS and Anatrack.