Ranges 9 out now ...
Leading animal tracking and movement analysis software for Windows and Mac with a multitude of new features and an updated interface.
Read more »
Ranges Software
For Home Ranges and Animal Movement
Ranges software allows easy analysis of locations, whether animals (including humans) or plants. If you need to determine animal home ranges, analyse dispersal, decide which habitat is most often used or how animals arrange themselves socially, Ranges is an invaluable tool.
It remains the most comprehensive display and analysis system for GPS and radio tracking data and is used for all kinds of animal and botanical studies on over 400 sites.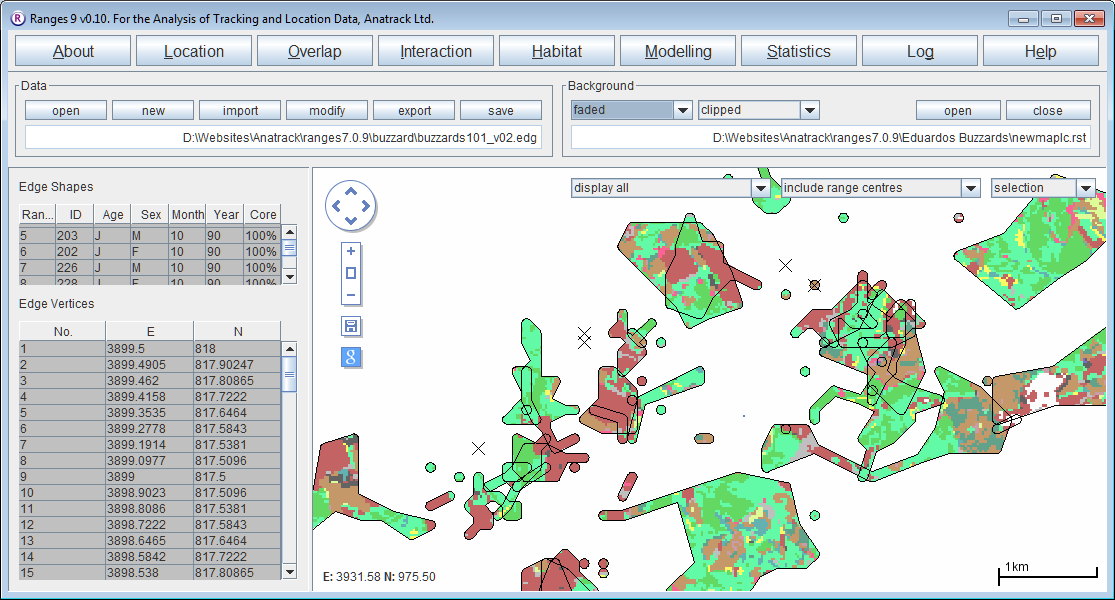 Anatrack Services
Environmental Knowledge Tools
Anatrack provides software, Internet services and policy expertise for managing, conserving and restoring nature through citizen-science.
Easy-to-use applications such as Ranges and our environment mapping software for TESS are backed by training courses, biodiversity projects, from pan-European to local level, and multilingual portals for environmental knowledge.