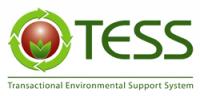 TESS
TESS is a project that united fourteen partners in ten countries under the European Commission's 7th Framework Programme during 2008-11. A Transactional Environmental Support System is needed to
integrate all the knowledge that can simultaneously improve both livelihoods and biodiversity, through sustainable use activities ("what pays, stays"), and
deliver it as local environment decision support in the context of map-based planning, for local communities and other stakeholders who manage land and species, who in return
provide, as a map that reflects local land management decisions, the knowledge that combines to map economics and biodiversity over wide areas, which
will enable government planners and policy-makers to fine-tune regulations and financial incentives for socio-ecological support of livelihoods and biodiversity.
TESS published in Proceedings of the National Academy of Sciences to show the importance for biodiversity conservation and sustainable use of knowledge leadership and adaptive management.
Anatrack designed TESS and provided the science supervision.
Visit the TESS website to learn more.